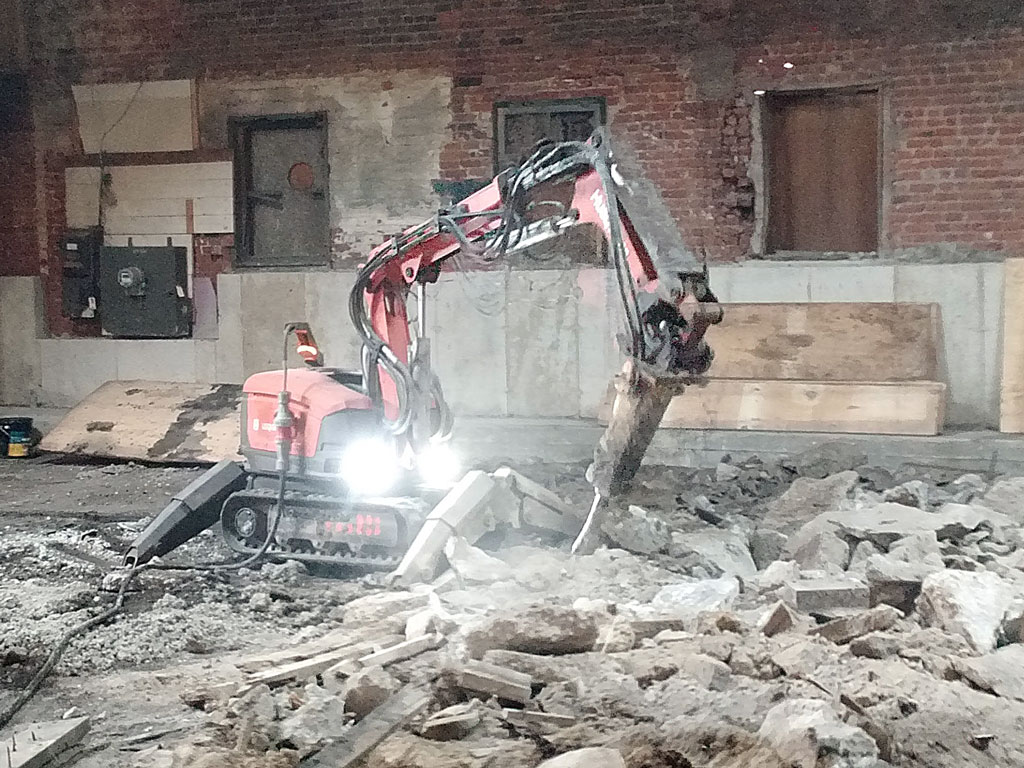 Using a remotely controlled demolition robot allows us to take the risk out of heavy demolition work. Anything from hammering to crushing to grinding can be accomplished with the operator at a safe distance.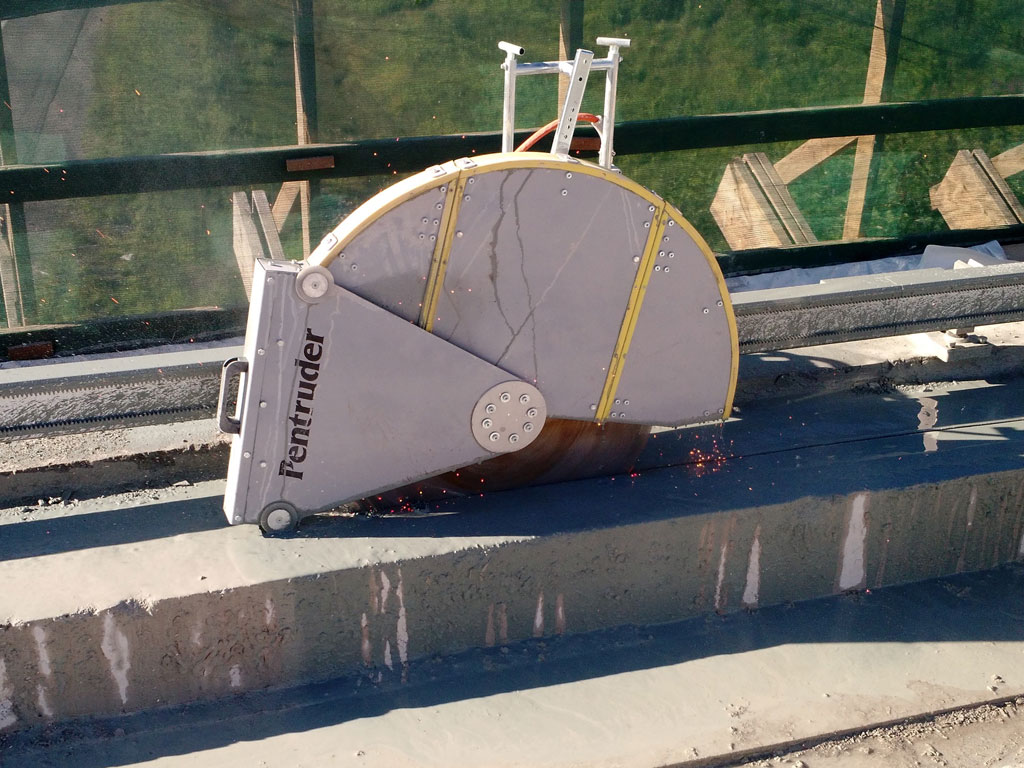 Utilizing a track mounted saw we can cut in many places inaccessible by other means of concrete cutting. Using a mountable track we are able to cut on walls, slopes and even upside-down.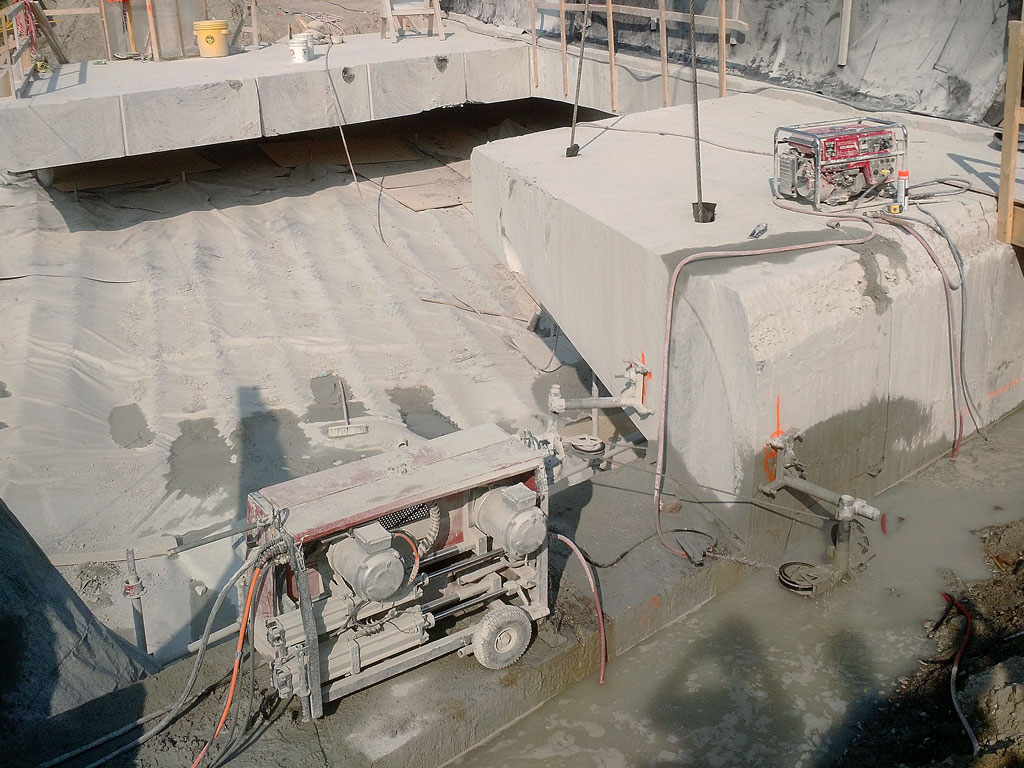 Wire sawing is the perfect solution to the biggest problems. A wire saw uses a stainless steel cable with diamond segments spaced out along it. The process of pulling and spinning the cable will cut any size opening in concrete including heavy reinforcement.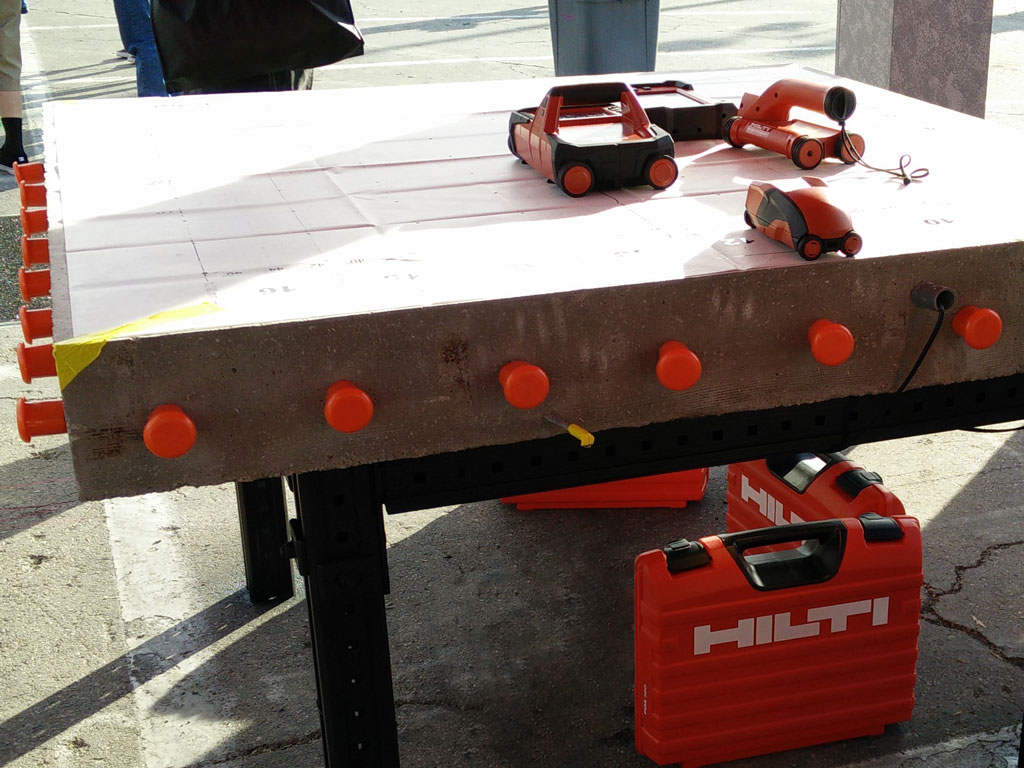 Locate embedded objects in concrete using High Frequency Radar. Where X-Rays are not practical Radar Technology can accurately locate conduit, rebar and mechanical services in the concrete.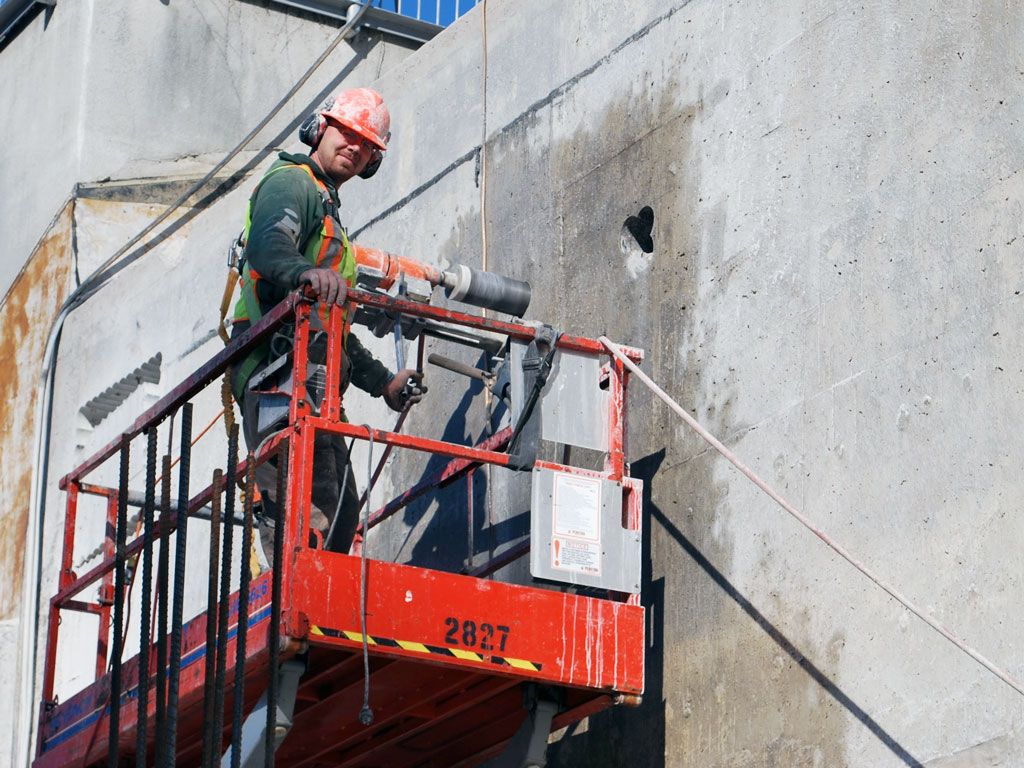 Using a core drill with a stand we can drill holes from 1″ – 48″ in diameter through steel reinforced concrete.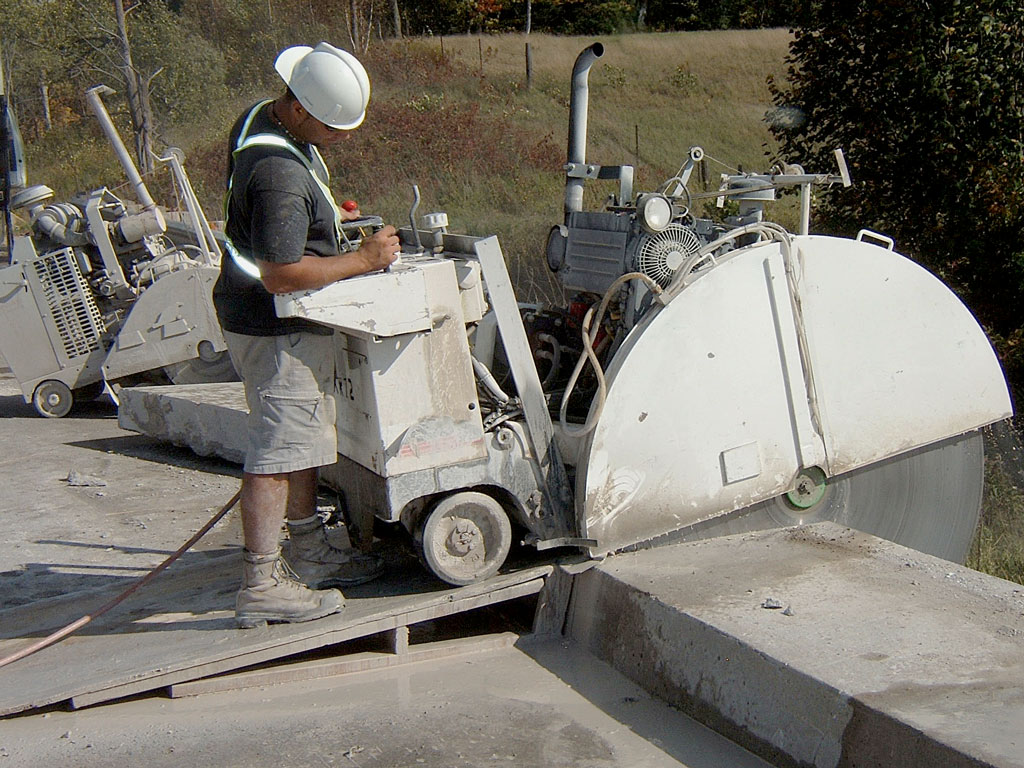 We have several saws for different purposes. With our slab saws we can cut asphalt or concrete road base, as well as openings in slab on grade and suspended slab.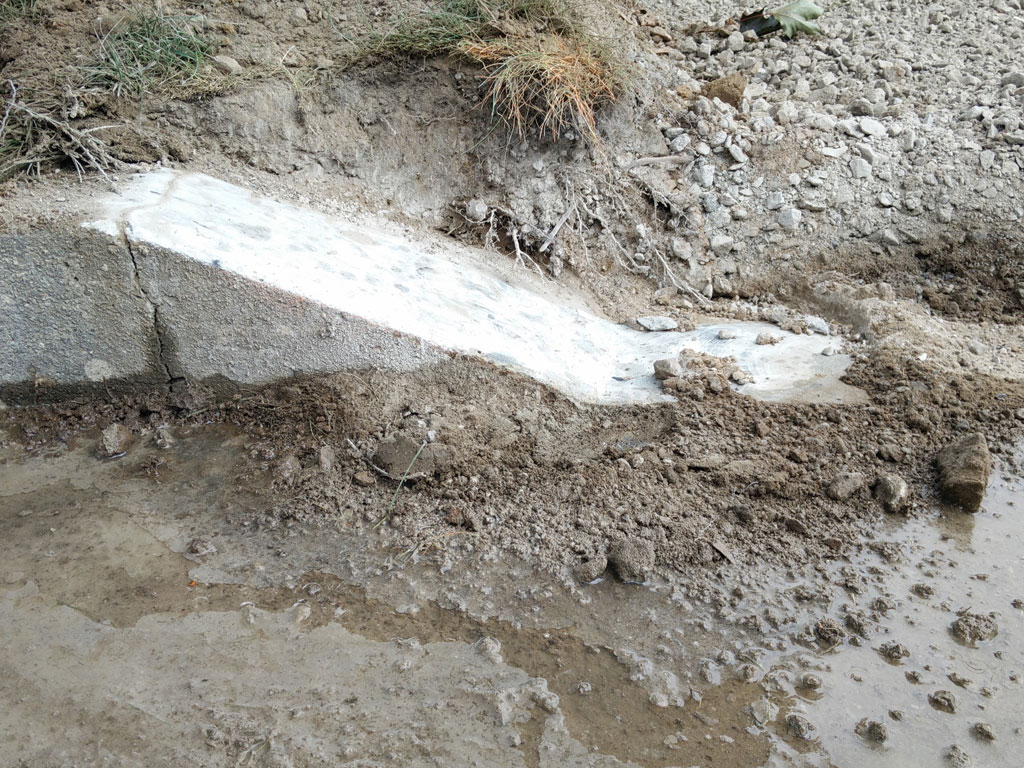 Curb cutting allows you to create or extend driveway openings as well as cut barricades and bridges flush to the surface of the road.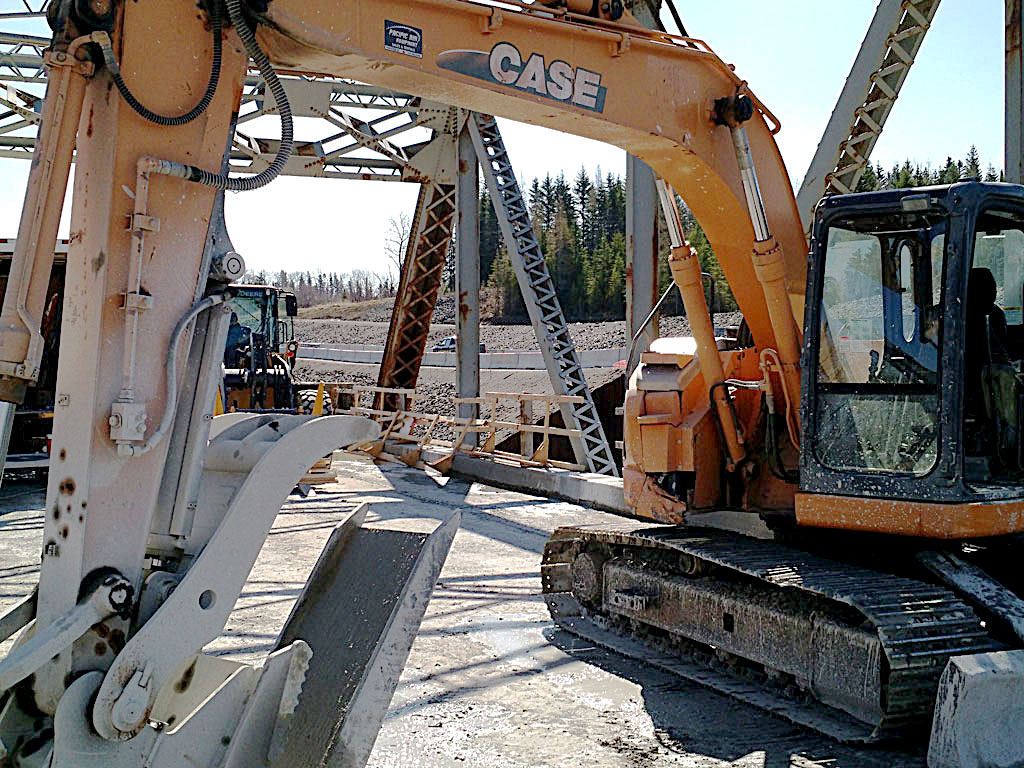 We have several different size excavators ensuring that we have the right one for your job. Using our excavators, bobcat and dump truck gives you the complete solution to remove almost anything.